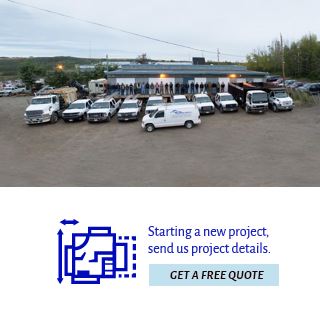 DM Henderson is a trusted leader in residential re-roofing specializing in stone coated metal tiles and standing seam metal roofs. We know that our residential roofing customers take pride in their homes. We also know that quality improvements will only add to the value of their investment. We are uncompromising when it comes to the roof products we carry and the craftsmanship that goes into residential roof installations and home roof repair.
Right now, there is an excellence chance that your roof needs to be repaired or replaced. At DM Henderson, we are here to help you assess repair and/or replace your roof to keep your family and your belongings protected.
Installations
Roofing is not a one-size-fits-all process. We pride ourselves in our ability to utilize a personalized approach to determine which application is best suited for each individual roof. By always using the latest technology and best materials available, we take each roof's unique characteristics into account to provide you with a system that will best meet your needs, your budget and your expectations. So while hundreds of roof styles exist, only one matters to us: yours.
Due Diligence
Time and time again, clients have praised our attentiveness and commitment to excellent customer service. Due Dilligence is central to our business, and because we know it is also important to you the customer, we always give our clients an inspection and report of the condition of the roof so you know exactly what services DM Henderson will deliver. In fact, our team is available to our customers 7-days a week and maintain a consistent level of communication throughout the duration of the project. With DM Henderson as your roofer of choice, you not only get a roofing system you can count on, you get people you can count on, too.